Burgers
Our hamburgers and cheeseburgers are made with Certified Angus beef and high quality cheeses. We cook them as you wish.
View Menu
Omelettes
Our delicious three-egg omelettes are served with potatoes & toast or mini-cakes. They're famous as the best omelettes in the region!
View Menu

Beverages
We serve fine coffee and a wide selection of teas and soft drinks. You might try our refreshing lemonade & iced tea, and we make milkshakes too!
View Menu

Chicken
You will find a wide selection of chicken dishes on the menu, fried, baked and roasted. We serve poultry with tasty sauces and side dishes for a satisfying meal.
View Menu

Bagels
We offer a variety of bagels for you to choose from and prepare them as you wish. Our bagels and other breads are great for breakfast and for sandwiches.
View Menu

Desserts
No meal is complete without dessert, and we make some good ones! Cakes, pies and ice cream treats are made with love and the best fresh ingredients.
View Menu

We take reservations and walk-ins are welcome.
We're family friendly and can handle large groups.
Please call ahead for large group reservations and for carry-out.
Sunrise Family Restaurant Serves Breakfast, Lunch & Dinner
There's no better place to find a hearty meal, some lighter fare, a dessert or just a snack. We pride ourselves on serving some of the best food in Rockford and the surrounding region. Host your next business or family event at Sunrise! Please contact us to arrange for your party; we can accomodate up to 100 people.
A complete menu is available throughout the day.
See the links below to our main menu
Breakfast Menu
Lunch Menu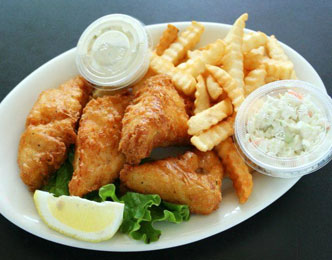 Dinner Menu